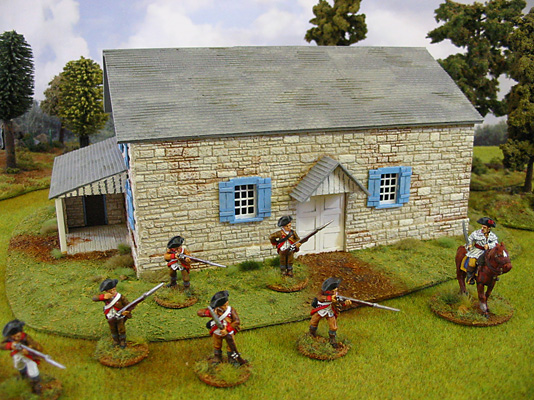 Paul's Modelling Workshop specialises in hand building unique terrain and scenery pieces for gamers, modellers and collectors looking for highly detailed and unique architectural models with a military or historical significance. I have previously built display models for museums including ancient village scenes and battlefields. I have also constucted models of town and residential projects for local councils, architects and building developers.
We build natural landscape terrain such as hills, woodlands, rocky ground, rivers or marshes. Also, man made architectural constructions from all periods of history (as well as LoTR etc) in any scale. These can be any type of building from mud huts to castles. If you have unfinished terrain or resin scenery pieces, Hirst or Linka block kits, loose trees etc. Wecan base and paint these to a very high standard in specific styles or colours.We also offer diorama, display or movement bases in various styles in any scale or historical period.
Pleasecontact us for further information or if you have any questions. All ofour terrain pieces are built with non warping materials. Where appropriate, all constructions are pinned together and to the base board. Although detailed, all models have been built to handle the rigour of regular use. All models are completed with multiple coats of matt varnish to protect and preserve and on all except the smallest items, the underside of the bases are covered in felt.We aim to produce the most detailed and realistic models as possible without compromising on playabilility.
As most of our pieces are built individually with no two items the same,we prefer to communicate personally with allour customers to agree on the various details to be included on each model.
All ofour models are usually supplied fully painted in a variety of mediums, matt varnished and based. The models are highlighted and weathered and the bases are completely landscaped and flocked.
Paul's Modelling Workshop ships to any part of the world - we have despatched as far as New Zealand and the USA without any damage to the models.
... a very high standard with a craftsman-like quality.
... speak to the guy and deal. This service is worth investigating.
Chris Scott, Miniature Wargames Magazine
... up amongst the top flight of model builders ...
... lead me to recommend his products without hesitation.
Wargames Illustrated Magazine

---